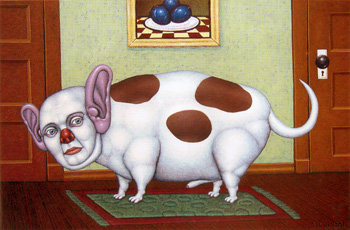 painting by Tim Slowinski
zoranzivkovic.com - Magic Realist author.
sirtijnpo.com - Inspiring animation.
iracohen.org - Legendary mystical poet and photographer, &c.
hungness.com - Official website for all Brannon Hungness related projects.
jeffvandermeer.com - Author of precisely crafted gems of exquisite fantasy.
motohikotokuta.com - Artist Motohiko Tokuta.
meyon.com - Painter Richard Meyer.
slowart.com - Bizarre surrealist painter Tim Slowinski.
revelationart.net - Mystical surrealist painters.
universityoferrors.com - Music from another planet.
miahanson.com - Haunting and beautiful photography.